Order Picker
OPX 20-25 iGo neo
Thrillingly dynamic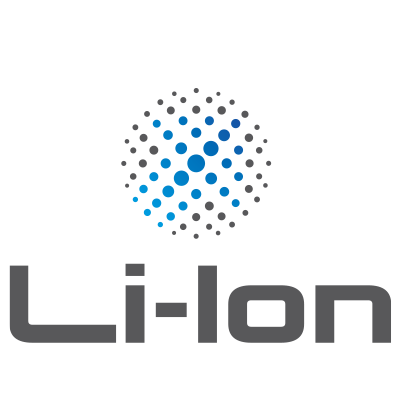 Higher picking performance through autonomous driver assistance operation
Safe and reliable recognition of the operator thanks to the hybrid tracking system, even during Z-picking
Up to 75 % less mounting and dismounting during picking
High handling performance thanks to load capacity of up to 2,500 kg
Simultaneous steering, lifting and driving without changing grip using the STILL Easy Drive steering wheel
High availability due to optionally available lateral battery change and Li-Ion technology
Request to: OPX 20-25 iGo neo
Please fill out the form below. We will get back to you as soon as possible.
You can imagine the autonomous horizontal order picker OPX iGo neo as a reliable colleague who reacts to you and helps to reduce your workload. By means of the latest sensor technology, the vehicle detects its operator, its surroundings, obstacles and distances. A multi-level safety concept and a pedestrian protection system ensure that the OPX iGo neo protects people, warehouse equipment and loads. The vehicle makes decisions based on the data transmitted and defined algorithms: Obstacles are either avoided or the truck stops when the path is completely blocked. If a slower vehicle drives ahead or if a traffic jam develops, the speed is adapted to the situation.

Once the route is clear again, the OPX iGo neo moves up autonomously. For safety reasons, intersections are only crossed autonomously after the operator has given the go-ahead. The operator can of course operate the vehicle manually at any time - an LED signal indicates the current mode. The OPX iGo neo significantly increases picking performance and reduces picking errors. On the one hand, because the autonomous helper takes over driving and steering, allowing the operator to concentrate fully on his work. On the other hand, up to 75 % of the time-consuming and strenuous mounting and dismounting is eliminated and walking distances with loads are greatly reduced.
---
The OPX 20-25 iGo neo in detail
Simply easy
High driving comfort due to height-adjustable, electric steering wheel with automatic neutral position
Less need for training thanks to intuitive display and control unit
Freedom of movement on the wide operator's platform with optional extra narrow backrest
Maximum energy savings with the ECO driving program
iGo neo vehicles drive, steer, accelerate and brake independently and follow their operator at every turn
Simply safe
Fatigue-free mounting and dismounting via the low vehicle entrance
Excellent visibility thanks to LED daytime running light, Safety Light and Safety Light 4Plus
Increased safety when cornering with Curve Speed Control and Dynamic Drive Control
Less wear on the forks due to speed reduction with lowered forks
iGo neo offers maximum safety for people in the warehouse environment thanks to a unique and multi-level safety concept
Minimisation of impact damage even when the OPX iGo neo is driven manually
Simply connected
Operator management, shock detection and access protection with FleetManager 4.x
Early detection of a flat battery with the LED daytime running light Plus
Integration into customer processes via automation interface and MMS preparation
iGo neo: safe and reliable operator recognition thanks to the hybrid tracking system, even during Z-picking
Simply powerful
High handling performance thanks to a load capacity of up to 2,500 kg
Powerful, reliable and low-maintenance 3-kW three-phase AC traction motor
Fast goods handling through powerful acceleration and a travel speed of up to 14 km/h
Cornering stability and optimum traction with the optional 5-wheel chassis
iGo neo: up to 75 % less mounting and dismounting to relieve the operator; picking performance is significantly increased compared to conventional picking
Simply flexible
High picking performance without mounting and dismounting thanks to pedestrian operation
Fast order picking on the first level with fold-down step and raisable operator's platform
Prevention of back pain with optional air-cushioned driver's stand and folding seat
Flexible use of in-house batteries with the tray for batteries by other manufacturers
OPX and OPX iGo neo as basic vehicles available in different variants according to the individual picking requirements
---
Media Centre
{{ filteredVideos.length }} Videos